Professional Dust & Fume Extraction, Control Collection Filters, COSHH LEV Testing, Consultation Service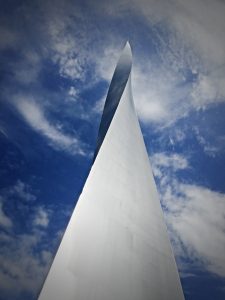 Metal fabrication and technology are making all kinds of things possible with exciting new techniques and versatile materials. We have been forming metal into useful and practical items in the UK since the Bronze Age. Basic shapes were created at first with things such as arrow heads for hunting and cultivation tools. Copper was discovered first, which was used mainly to make tools, utensils and items of jewellery. Unfortunately, copper wasn't very resistant to wear and tear, but when bronze was discovered it was a different story.
Bronze was much stronger than copper and quickly replaced it for producing tools, weapons etc. When iron came along this was also favoured as strong and hard wearing. The emergence of these metals played a huge role in the formation of society enabling ease of transportation and consequently trade growth. The fact that these materials have been used to describe large chunks of human history as in the 'Bronze Age' and 'Iron Age' etc, demonstrates how important they have been.
Steel is an excellent metal, a superior solution, free from some of the disadvantages of other metals such as cast iron which can be brittle. Steel is perfect for an infinite amount of uses and new innovations are cropping up every year. Skilled fabricators such as our associate company, Unicorn Sheet Metal Works, create precision fabrications for a wide range of customers. Leaders in the industry, their processing methods include Waterjet Cutting and Laser Cutting to provide customers exceptional quality every time. Their talents are regularly applied in a variety of projects from aluminium oil rig gangways to decorative aluminium and steel balustrades.
Unicorn cater to customers in many locations across the UK, offering excellent value for money. You can even order products online 24/7, by using their simple process to create your own order.
Filter Bags, Filtration Units, One Stop Shop, Dust & Fume Extraction Unit Design, Manufacture & Installation